There is a set uniform at The Evans Academy of Dance.
Please see below the list of uniform which is required for each grade.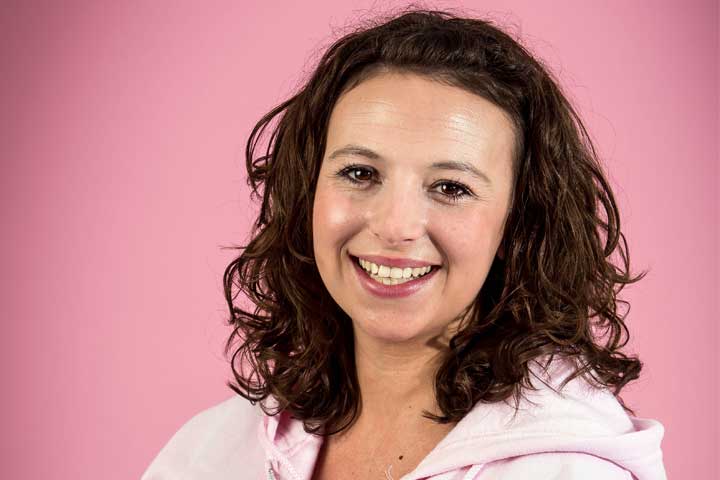 Keiley Evans
IDTA Level 4 Diploma (Ballet), Acrobatic Arts Certification, BA Hons Primary Education Degree, YMCA Level 2 Fitness Instructor, En pointe safety & performance, anatomy & biomechanics Certification, Module 1 Alixa Flexibility Certification.
Principal of The Evans Academy of Dance and Owner of babyballet East Thurrock, Laindon and Leigh-on-Sea.
Keiley Evans is the Principle of The Evans Academy of Dance and the owner of babyballet® East Thurrock, Laindon and Leigh-on-Sea. Keiley is a member of the IDTA and holds a Level 4 Diploma in Ballet. She is a qualified teacher with the Arcobatic Arts Association and she has also graduated from St Marys University with a Degree in Primary Education, specialising in PE. She also recently got her certificate in En pointe safety & performance, anatomy & biomechanics and holds a certificate in Alixa Flexibilty. Keiley has competed in various competitions across the country, performed in numerous shows and has reached up to professional levels in Ballet and Modern exams. She has taught children for many years and aims to inspire a life-long love of dance in every pupil. Keiley opened a successful babyballet franchise in September 2014 and offers classes in Thurrock, Laindon and Leigh-on-Sea. Keiley is also currently working towards her IDTA Ballet licentiate.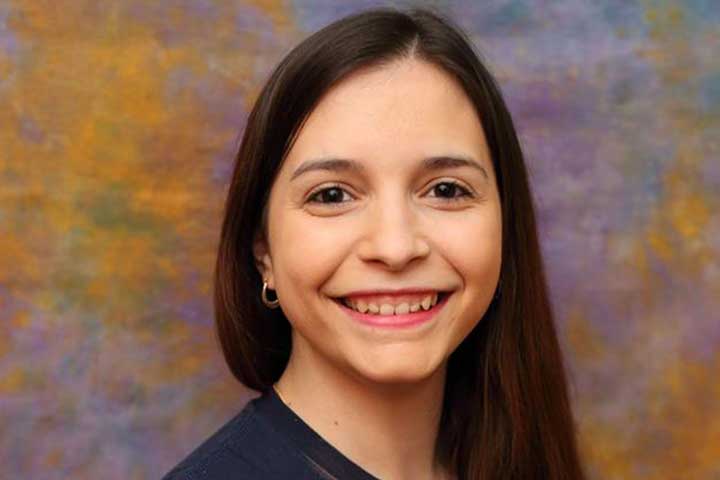 Catherine Grimble
The Evans Academy of Dance Teacher
I.D.T.A  Level 4 Diploma (Tap), Acrotrix Module 1 Certification, PBT Certification, Level 2 Certificate Children's Mental Health, Module 1 Alixa Flexibility Certification.
Catherine has been dancing since a young age, she has taken many exams and performed in many shows, competitions and as a child performed at Sadlers Wells theatre in the English Northern Ballet performance of Dracula. Catherine holds a Level 4 Diploma in Tap, a certification with Acrotrix, a certification with PBT, certification in Alixa Flexibility and a Level 2 certificate in Children's Mental Health. Catherine teaches Tap, Modern, Musical theatre & Acro on a Sunday and Musical theatre and Ballet tech (PBT) on a Wednesday. She is also one of our choreographers for festivals.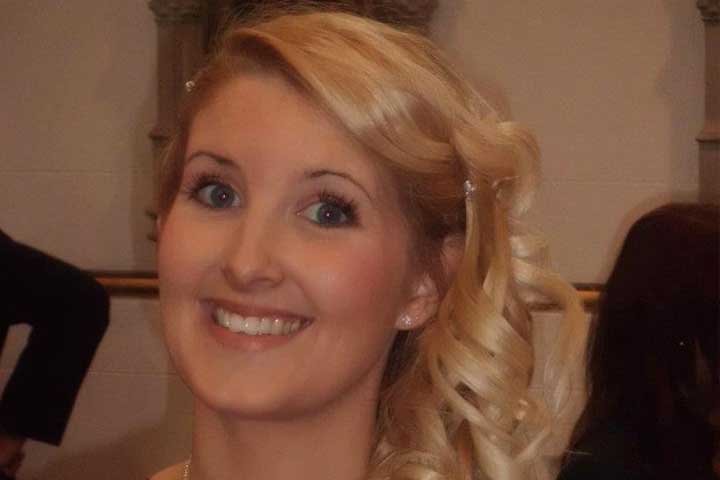 Judy Marsh
babyballet & The Evans Academy Teacher  
IDTA Associate in Street, YMCA Level 2 Exercise to Music.
Judy has her teaching qualification with the IDTA and teaches babyballet classes in Thurrock. She has been dancing since the age of 3 and has performed in many shows and festivals. Judy is also a qualified YMCA aerobic instructor and enjoys attending many different fitness and dance classes. She has been working in the dance and fitness industry for over 10 years.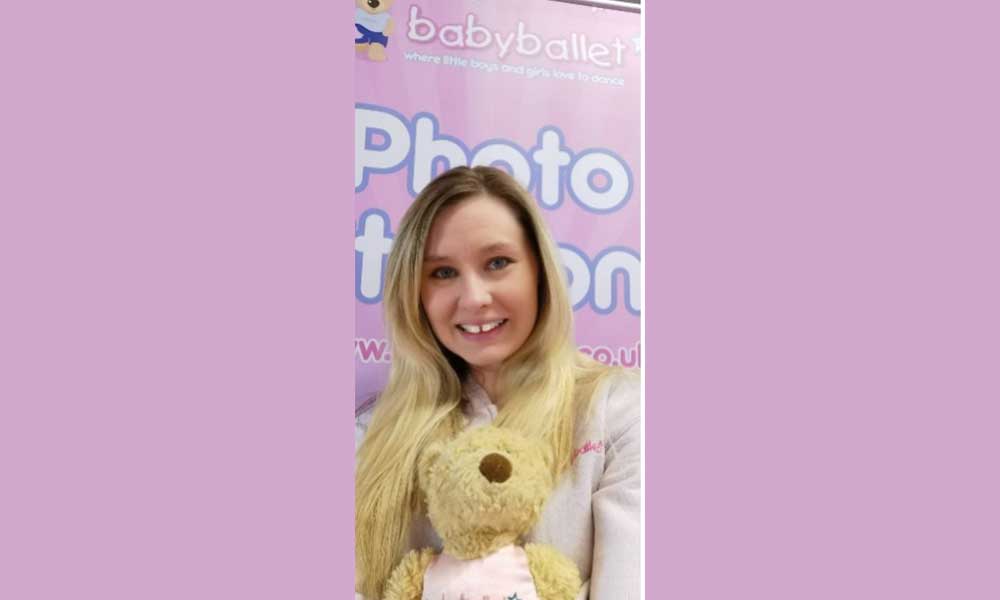 Sarah Walker

The Evan's Academy of Dance and babyballet Teacher
Sarah assists in all our classes on a Sunday at William Edwards School, covers various classes and choreographs routines for festivals. Sarah also teaches our adult classes on a Thursday evening and teaches babyballet classes in Thurrock. She has been dancing since the age of 3, has performed in various shows and competitions, and passed every exam with distinction. In competitions Sarah was awarded the highest ballet solo and duet mark in Essex. She has also performed numerous times at showcases at Sadler's Wells theatre and Her Majesty's Theatre.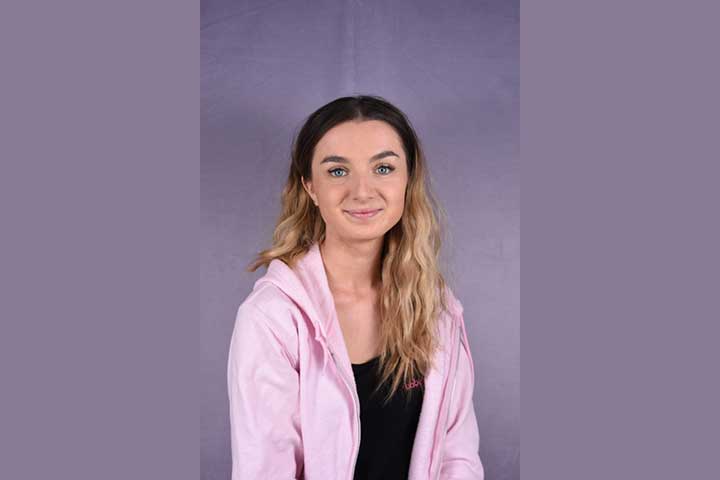 Chloe Truluck
babyballet & The Evans Academy of Dance Teacher
Chloe has danced since a young age, beginning with an Irish dance company. Developing a passion for dance, she went on to perform in various shows and took certified dance exams. She was Lucky enough to experience being a backing dancer for Pixie Lott at Wembley Standium. Being particularly rhythmical, Chloe is currently working towards her IDTA Tap Associate Qualification. Miss Chloe adores her babyballet stars and cannot wait to share the magic of dance with little stars that are just beginning their journeys.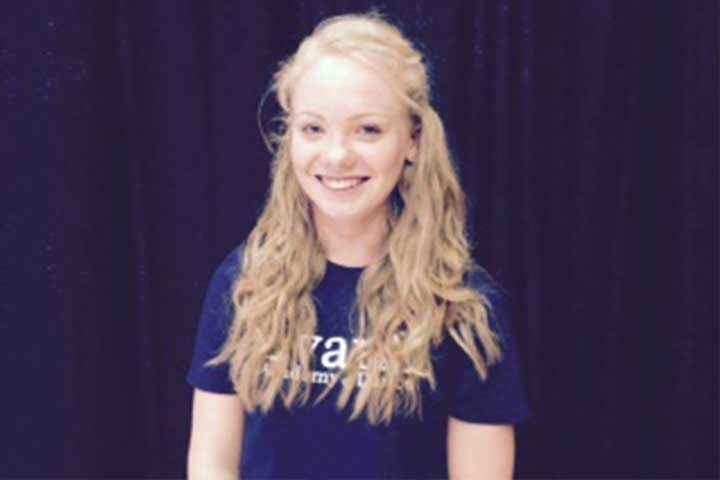 Katy Jones
I.D Company Contemporary Teacher Certification, BA Hons Primary Education Degree.
The Evans Academy and babyballet Teacher
Katy has been dancing since a young age and has reached intermediate level in ballet and modern. She also is a certified Contemporary teacher with I.D Company. Katy is a qualified Primary School Teacher and has previously worked in a local Primary School. Katy teaches all the academy's Contemporary classes, babyballet classes, and tap and ballet to all age ranges but particularly enjoys teaching the younger children and has frequently demonstrated an ability to bring out the shyer and less confident children. When not teaching towards dance exams, Katy acts as a choreographer for the Competition Team and shows which are the inevitable part of a dance school.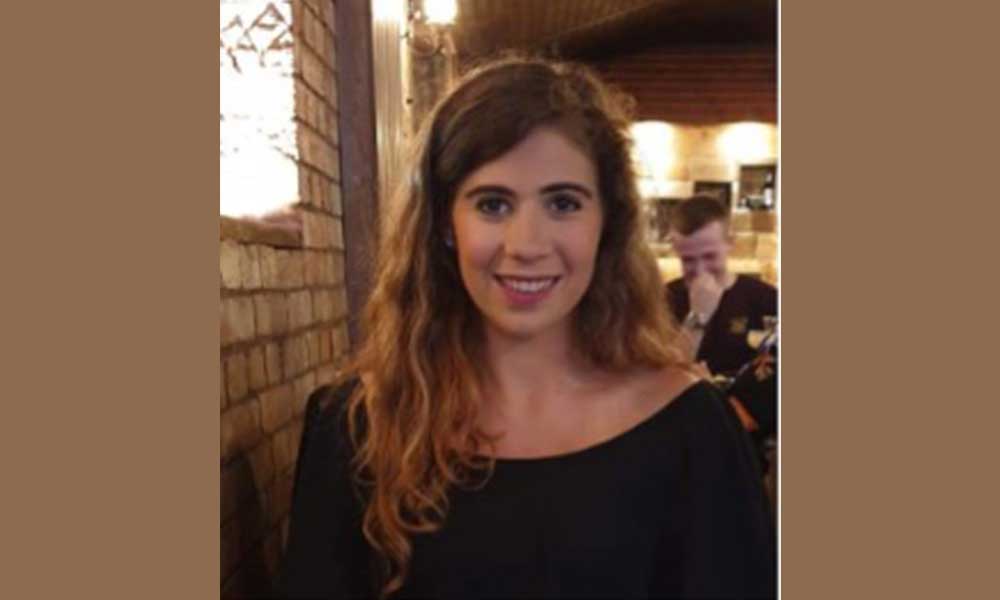 Courtenay Morris  
The Evans Academy and Babyballet Teacher
Courtenay has been dancing since the age of four, in a range of styles including Ballet, Tap, Contemporary, Jazz and Street. She advanced through the syllabus, receiving good results in all her ISTD exams obtaining all Grades through to Advanced. She performed in numerous shows over the years and competed in competitions as a solo dancer and in groups. Having obtained her A Level in Dance studying the form in extensive detail, she also gained experience in Labanotation. Courtenay teaches Babyballet classes, Tap, Ballet, Modern and Street at the Leigh on Sea Branch. She enjoys musical shows and theatre shows and dancing around the house with her family.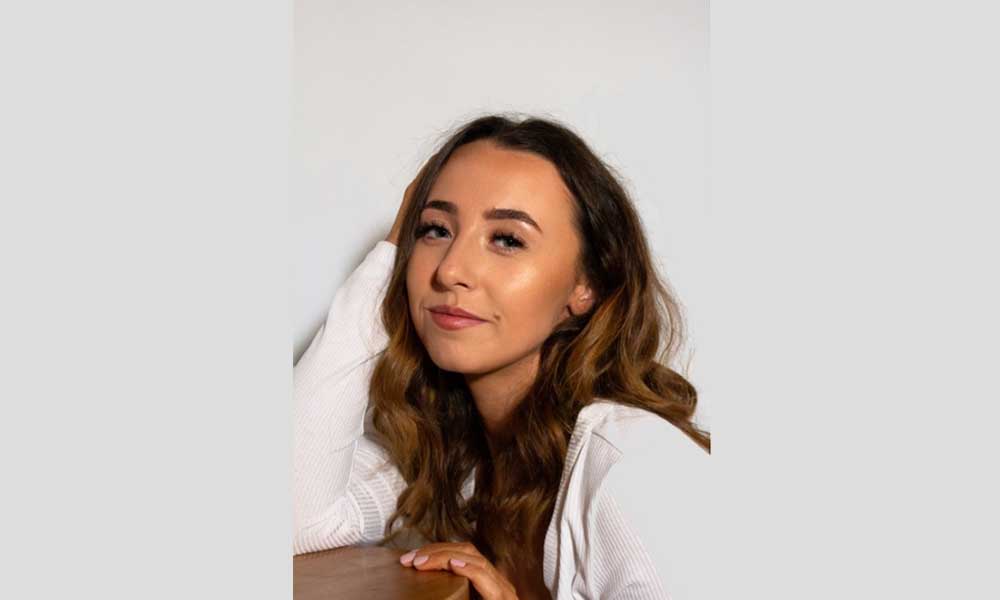 Eleanor Anderson
The Evans Academy of Dance Teacher
BA Hons in Dance Practises
I am the Sunday Street teacher at The Evans Academy of dance, although my training is varied across the different styles of dance including Ballet, Modern, Tap, Contemporary, Commercial, Hip Hop and Heels. I was a student at The Evans Academy of dance myself, and during my time here I was given some amazing training and performance opportunities that helped shape my decision to pursue a career in dance. I went on to obtain a first class degree in dance practices from Middlesex University. At University I studied the depths of dance science and teaching safe dance practices, and I put this knowledge into my own lessons wherever I can. I have had the great honour of training with professional choreographers and performing at some incredible venues like Wembley and West Ham football stadium. My first class at Evans was a full circle moment for me, coming back to the same School that I trained at for many years to pass on my knowledge and experience to the next generation of students.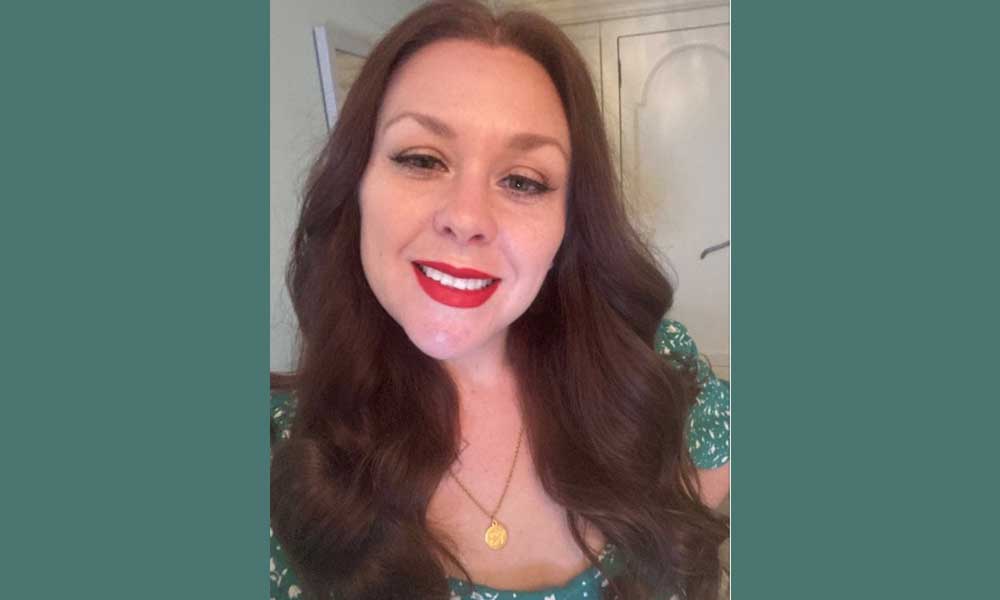 Lauren Spencer
The Evans Academy Cover Teacher and Babyballet Teacher  
I studied at Masters and Performers colleges, before was Lucky enough to dance professionally for 8 years all over Europe before stopping to have my children. Missing the excitement and fun, I jumped at the chance to join the babyballet team so that I could bring my inner dancer back out! In my spare time, I enjoy skating, live music and being as spontaneous as possible.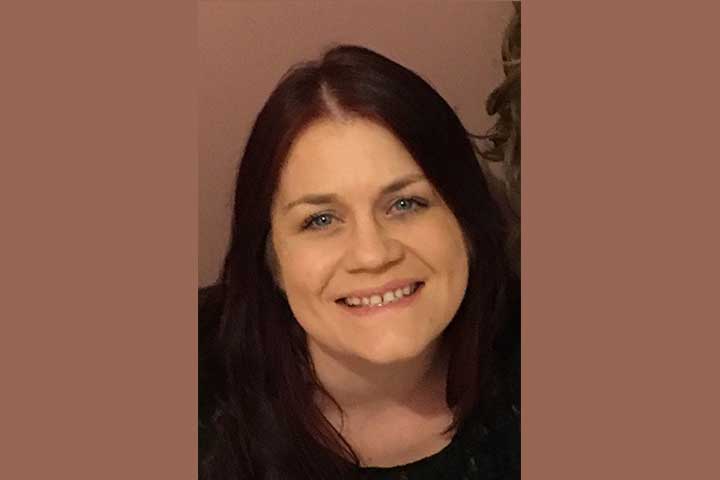 Suzanne Dunnell
BSc with honours in Secondary and Tertiary Education.
Administrator
Suzie handles the Academy's administration and liaises with parents on a regular basis. Suzie deals with many aspects of the academy from filing, taking bookings, looking after visitors, finances…Suzie is a very important member of the team; she ensures that everything behind the scenes is running smoothly. Suzie works part time as the academy's administrator as the rest of her time is spent as Senior Leader of Education, Lead Practitioner of DT & Health and Social Care and Btec Quality Nominee at a local Secondary School.
Evans Academy Testimonials

Our students are given the opportunity to perform and compete at various festivals. If your child is ready for festivals then you will approached by one of our teachers. This is a fantastic opportunity and the students always have such a wonderful time. Children with a desire to compete are encouraged to take part in festivals as part of their training as the results show it is known to develop their skills at not only their technique. In addition it is noticed that the children gain even more confidence and enjoy the challenge of testing their current skills with children at the same level.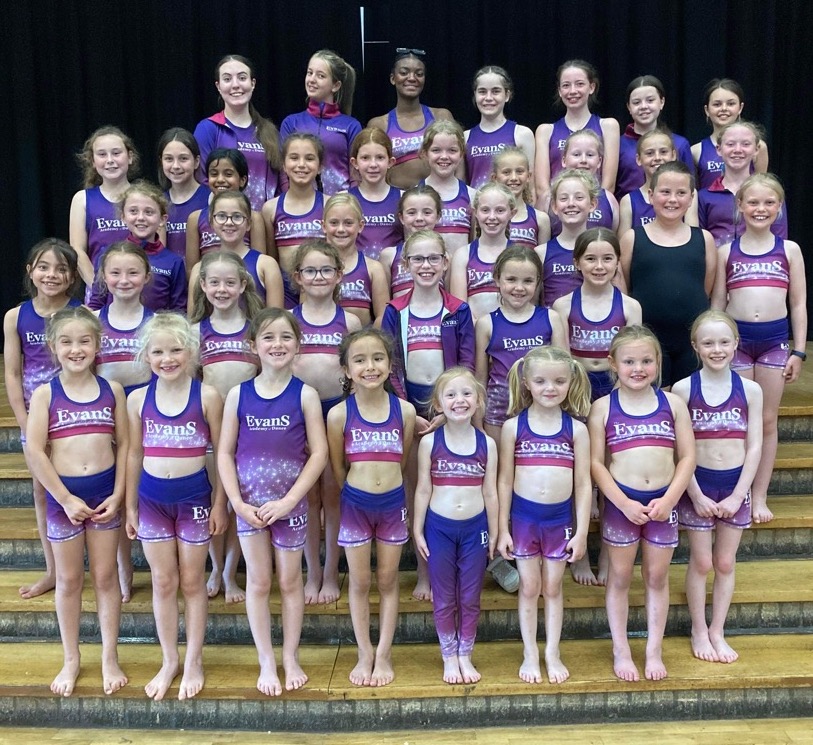 We offer exams in a variety of dance styles when children and ready to take them. Students will require extra coaching towards an exam if they wish to be entered. The Evans Academy of Dance follows the IDTA syllabus and children can take exams in Ballet, Modern, Tap, Street, Contemporary, Musical Theatre, Acting and Acro. We are proud to have a 100% pass rate.
My daughter began her journey with Evans at Baby Ballet, which she LOVED! Their annual show is incredible! Once she had graduated from there, she moved up to their dance school. I have nothing but praise for all the fantastic teachers. Niamh has the best time every week and has progressed so much. Her dances are beautiful and she has so much fun learning them. During the lead up to exams, the teachers were fabulous, offering extra sessions to ensure my daughter felt her most confident, and always available to answer my silly questions! I can't recommend Evans enough, we love being a part of their team.
-
The Evans Academy of Dance is a fantastic dance school. My daughter has been going to Evans since she was 4, she is now 8 and her confidence has grown so much. She loves all the teachers, they are caring and patient with her and always pushing her to be the best she can be. She has always loved to dance but had some problems learning to walk and balancing when she was younger but Evans has helped her thrive into a beautiful dancer and I couldn't be prouder. She now wants to be a dance teacher when she grows up because she loves it so much.<br /> Thank you Evans for everything you have done for her.
-
The Evans Academy of Dance are an amazing dance school that caters for all ages and genres. Both my daughters have been at Evans for many years and have been incredibly lucky to experience many opportunities that I would not have thought possible, including dancing in alton towers, London theatres, Disneyland Paris and many many competitions. My girls aged 7 and 11 love all aspects of dance and this I believe is due to the passion that the teachers show abs the dedication they give to ensure my daughters have the been experience and progress along the way. They have completed many exams and wonderful shows to show us as parents how amazing they are. All the teachers led by the principal Keiley Evans are an inspiration to young boys and girls who enable their dreams to come true, giving them the support and enthusiasm along the way. We will never leave such a professional and caring dance community, and by how many students that attend and have been there for years along with my girls I don't think many will either. Thank you so much for all you do, you really are outstanding.
-
Absolutely fantastic school. Both myself and my daughter are students. The teachers are really lovely, and go the extra mile, giving the students opportunities to progress. There is a Competition Team which competes in a variety of festivals. My daughter absolutely loves dancing and has made some wonderful friends at the school. I myself have rediscovered my love for dancing and attend the adult weekly classes. All in all a superb school and would definitely recommend to friends and family.
-
I can't recommend The Evans Academy of Dance enough. My two daughters have grown so much in confidence and skill under the teaching of the professional and dedicated staff. They have always been happy and comfortable going into their lessons and the teachers are very encouraging. The school has a lovely family feel about it. I've even joined the adult class and have a blast while keeping fit too!
-
My daughter LOVES her dance classes on a Sunday morning. The teachers are friendly, professional and caring<br /> She does Acro, Ballet, Tap and Modern .... She loves her teachers and has made some life long friends going to these classes ..... Couldn't imagine taking her anywhere else<br /> Thank you Evans xx
-